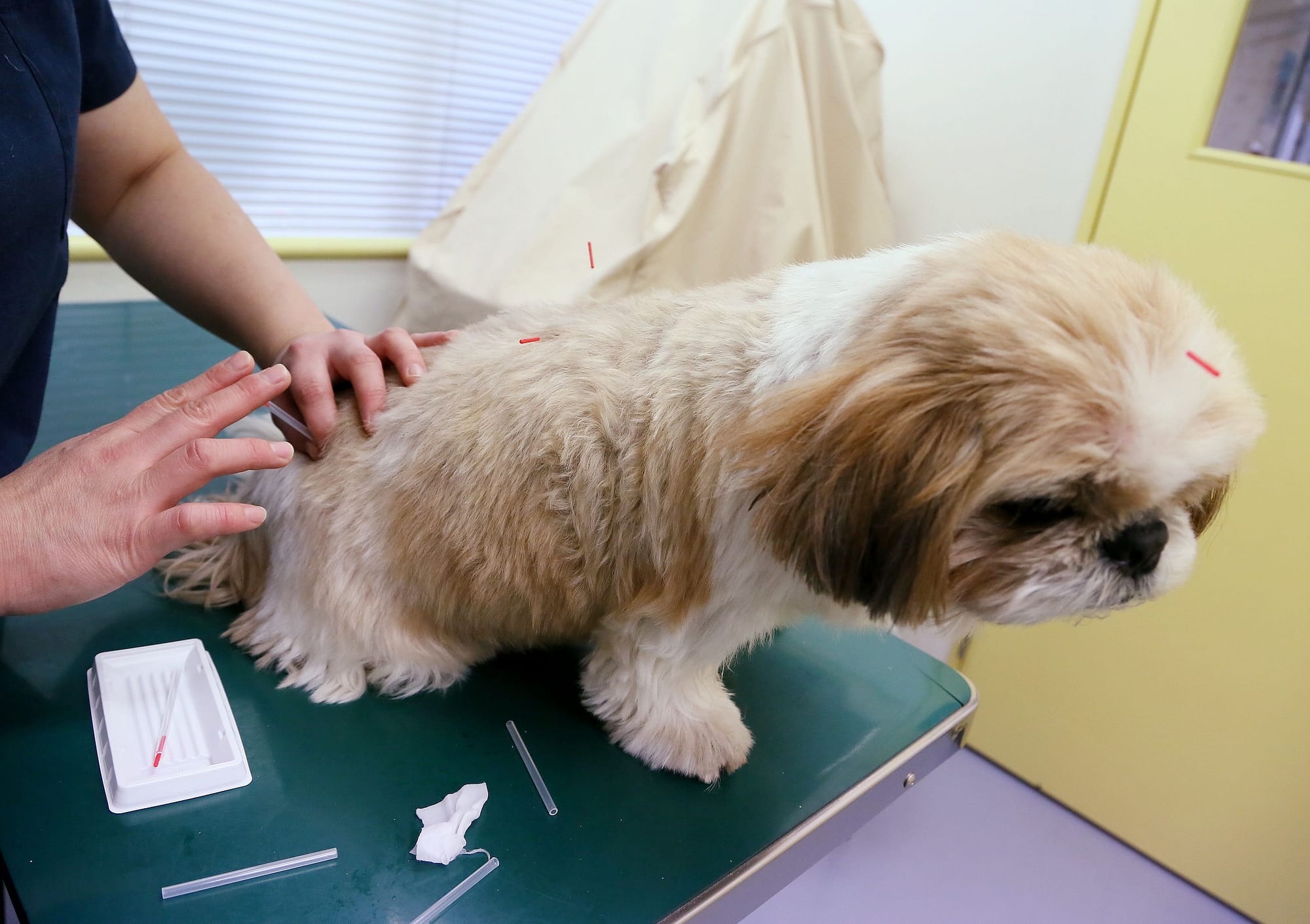 We hope you love the products we recommend and just so you know that as an Amazon Associate, we may earn from qualifying purchases.
Glucosamine injections are prescribed as a remedy for deteriorating joints, especially the hip and knee joints, in both humans and animals. It is a cartilage-building compound that is used mainly for treating osteoarthritis where joints become stiff and brittle.
It is not exactly known if injecting glucosamine is a better treatment option than taking it in the capsule form. This is why it is usually resorted to as a last resort for treating joint pain in humans. It, however, is a more common osteoarthritis treatment option for animals particularly for horses and dogs.
Which is better- injection or oral glucosamine?
There is not much of research supporting the use of glucosamine injection over oral glucosamine through pills. This because some doctors proclaim that the body is more adept at absorbing and processing the compound once it digests and breaks down in the stomach. However, there are also other doctors who proclaim that direct administration through injections is a more effective means of providing pain relief. However, there is still no medical evidence proving or supporting any of this.
Veterinarians and doctors generally prescribe some oral glucosamine first before injections as there are not many side effects related to it. The most that may happen is some shellfish allergies in individuals and possible diarrhoea or vomiting in dogs. However with injections comes the risk of an infection, some stiffness and soreness, which doesn't exist with oral doses. Besides, injections are more expensive than oral glucosamine. This is why glucosamine injection is prescribed by doctors for humans and veterinarians for dogs only if oral glucosamine does not help give relief from osteoarthritis.
Injections are given in intervals, and its intervals are calculated and determined based on the severity of the condition and how the body responds to it. Glucosamine injections are especially common in veterinary conditions like racehorses that are prone to knee problems and dogs suffering from arthritis. Injections are the preferred choice here mainly because horses and dogs cannot absorb oral glucosamine. Injecting injections to the problematic joint gives lots of pain relief.
Typical glucosamine injection treatment
The inflamed joints partially absorb the glucosamine once it's injected into the dog's muscles to lubricate and soothe the joint, and to reduce friction. The reduction in friction leads to a reduction in the agony and swelling at joints. Instead of just reducing pain like NSAIDs do, glucosamine injections are also helpful for rebuilding cartilage at the joint.
The injection helps slow down the development of arthritis in dogs and also reduces joint damage by supporting the repair of cartilage matrix and reducing joint and its fluid damage. So in other words, it not only treats the symptoms of arthritis in dogs, it also treats its underlying causes. Glucosamine injections are intramuscular injections that usually reach the joint, and starts working in two hours. The glucosamine reaches joints much faster than oral medications.
And once injected its effects and benefits last for three days. In the long run, it helps in maintaining the lubrication in joints for easy movement and also makes life and movement more comfortable by reducing the pain and inflammation of arthritis. The injection is an intramuscular one that is given twice a week for a month. While it lasts in the joints for about three days and starts working in two hours' time, you will see some changes and improvement in four weeks' time. In fact, most dogs soon start playing and performing everyday work as they used to when younger.
How the injection treatment works
The arthritis treatment using glucosamine injections works in three methods:
The injection assists in the protection of cartilage by staying bound to it and stimulating the synthesis of collagen
It restricts the functioning of catabolic enzymes that reduces any complex organic composites into simpler ones.
It not only reduces discomfort but also helps improve anabolic activities by enhancing anabolic enzymes that help build complex organic molecules from simple ones.
Warnings and possible complications of glucosamine injection
The injection is not advised for injecting in dogs that are hypersensitive to glucosamine and in dogs that are suspected of suffering from bleeding disorders. It is not proven as yet if the injection is safe to use in dogs that are pregnant, fertile or even if they are nursing. It is also better to carefully use the injection in dogs suffering from renal problems. There is a possibility of dogs suffering from diarrhoea and unnatural bleeding which is not alarming and is not a reason to stop the therapy. Unlike oral glucosamine that is given to treat osteoarthritis and may also be given to young dogs to prevent possible arthritis later on in life, glucosamine injections are given as the last resort to treat arthritis.
Dosage
The dosage for injectable glucosamine is usually 0.02 mg per pound of the dog's body weight. If it's the first time you are giving your dog glucosamine injections, you have to follow a 'loading dose' schedule as it helps build the medication on your dog's system. This loading dose schedule comprises of an intramuscular injection that is given every 4 days for a set of 8 injections. This means that you have to give your dog an injection, wait for four days and then give another injection till you complete a series of 8 injections.
Once the loading dose is done, you can give an injection every two to four weeks for maintenance reasons. Any missed dose should be given as soon as possible. However, if it is time for the next scheduled dose by the time you remember, then it is better to skip the missed dose and give the scheduled dose. Double doses are not advised at all.
Pros of glucosamine injection
Quickly reaches the painful joint, within two hours' time
Reduces inflammation and the disease cycle of non-infectious arthritis
May eventually reduce the need for NSAIDs for pain relief
Helps support the cartilage matrix repair process
Gives results much faster and effectively than oral glucosamine
Reduces damage to joint and joint fluid
Stimulates the production of collagen in the cartilage
The body may use it to produce hyaluronic acid in synovial fluid
Cons
Need to make multiple visits to the vet clinic as it's an intramuscular injection or you have to at least learn how to give an intramuscular injection
More expensive than oral glucosamine
There is a chance of dogs biting as they tend to despise getting injections
As glucosamine may interfere with glucose metabolism, consult your veterinarian before starting the injections if your dog has diabetes
Should be used with caution in dogs suffering from kidney or liver disease and blood clotting or coagulation problems.
How to give glucosamine injections
Being an intramuscular injection, most dog owners prefer taking their dogs to the veterinarian to give a glucosamine injection. However, if you want to avoid making multiple trips to the vet then it is possible to learn how to give the injection at home.
You first have to choose the right place to give the injection. This should be a spot where there is suitable lighting and on a surface that is not slippery for your dog to lie down on. It is generally better to have a friend or family member to help you give your dog the injection, especially if it's the first time you are doing this. You may need someone to hold your dog tight enough so that your dog's head is under control.
Preparing for the injection
You first have to ensure the needle is not only clean, but also straight. Then shake the glucosamine bottle so that the medicine remains consistent. Next using one hand, tip the medicine bottle upside down and then place the syringe in its centre hole in the rubber part using the other hand.
Now slowly fill the syringe till it reaches the desired quantity or dose for your dog. You next have to pull out the plunger while making sure that there are no air bubbles in the syringe. In case you notice air bubbles, you have to push the plunger by squirting liquid back into the jar till they disappear. You next have to choose where to give the injection. Most dog owners prefer giving it in the hamstring or the fleshy part of the back leg as there are minimal pain and discomfort here.
Administering the injection
An intramuscular injection, you first have to part your dog's fur at the injection site so that the skin is visible. Though it's better, it's not actually necessary to sterilize the injection spot unless it's not clean. If you feel it's better to clean the area, then you can swab it with alcohol. However, you have to wait till the area is completely dry before giving the injection.
You next have to uncap the sterile needle and syringe and hold it like you were holding a pencil. Then scratch the area you plan to inject with your free hand. Keep scratching till you insert the needle as it confuses the 'pain pathway' of the nerve endings. This, in turn, makes the injection less painful. Then using a slow, continuous push, insert the needle into the skin and muscle at a ninety-degree angle. The needle should be inserted to its full length, and then push the plunger down to administer the medicine inside the liquid.
It's now time to carefully withdraw the needle and properly dispose of the needle and syringe in a labelled needle disposable container. Massage the site where you had injected your dog for a few seconds to help in the dissipation of the medicine. This also helps relieve any discomfort the injection may have caused your dog.
About Adequan Canine- a glucosamine injection
Adequan Canine is a prescription glucosamine injection for dogs suffering from osteoarthritis and degenerative joint disease. It is also prescribed to dogs recovering from a surgery and is an injectable polysulfated glycosaminoglycan. Adequan Canine is at present the only FDA approved injection which has been clinically proven to treat arthritis while giving pain relief.
Though there are other medications that can help treat osteoarthritis like Deramaxx and Metacam, Adequan Canine is clinically proven to relieve pain while treating osteoarthritis. There is a DVD available that teaches you how it's possible to manage canine arthritis in your hospital using Adequan Canine injections. It basically teaches you all about the latest protocols employed for managing joint health and is definitely worth a watch. Instead of just reading about glucosamine injections, it effects and how to administer it, you can watch everything on the DVD.